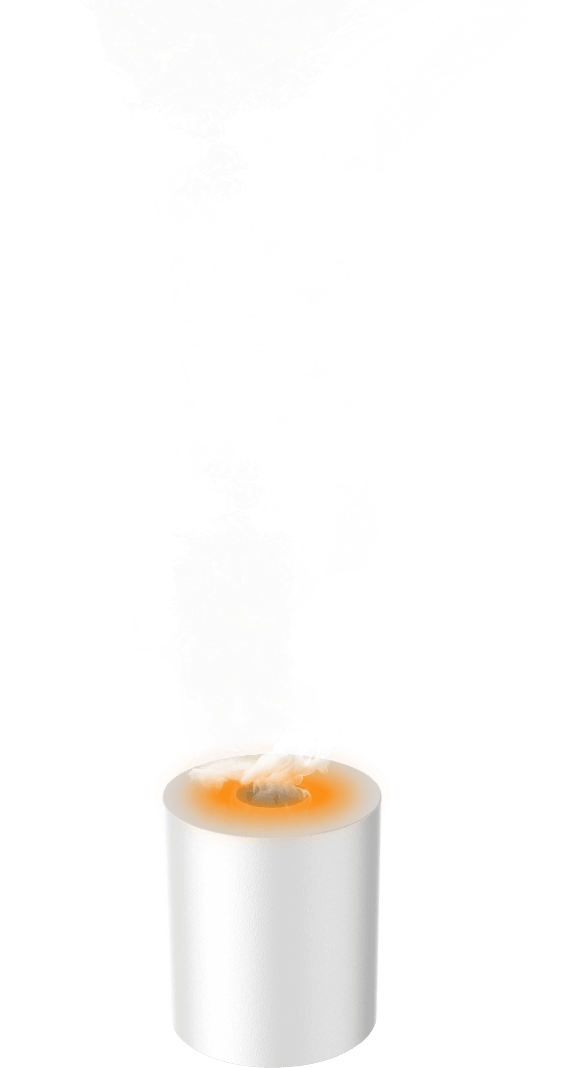 CCELL technology is in our revolutionary ceramic coil known for its even heating and ability to produce the most flavor compared to any other ceramic coil on the market. CCELL technology is optimized to absorb and vaporize high viscosity oils more efficiently and effectively, making it the perfect coil for Nicotine salts and CBD oils.
CREATION
HOW DID WE ACHIEVE THIS?
Using a unique patented ceramic formula and special manufacturing processes, with high-temperature sintering, enables CCELL to possess myriad nanoscale inlet holes. Hence CCELL excels at absorbing, storing and vaporizing high viscosity extracted oil without problems. Moreover, the embedded coil was designed with a reasonable resistance and gaps.