Invitation to the ECC 2016 from the 2nd - 4th December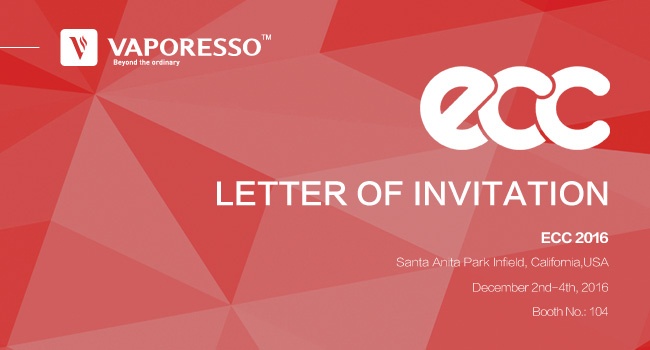 Vaporesso at ECC Vape Expo
To all our Vaping friends of America, be warned that Vaporesso is coming to show you all its newest line at ECC 2016 in Santa Anita Park Infield, California starting December 2nd-4th. Come visit us at booth # 104 to see first hand and talk business with one of the most blooming vape-brands today. Don't forget to bring a friend and check out all the stands that so generously have decided to participate and show their active spirit. Vaping is only getting stronger, better, and bigger, see for yourselves!
Post by Eve Wang , 11 Nov 2016
Interested in anything in the vaping fields, from vape devices, news and events, to vape shops. Trying to build a bridge between Vaporesso and our dear users. What is Vaporesso working on? Are we releasing new products, holding an activity? Any interesting Behind The Scenario? Follow my articles to find out the latest news about Vaporesso.
Popular Posts
Recent Posts