Find Vaporesso on the Vape EXPO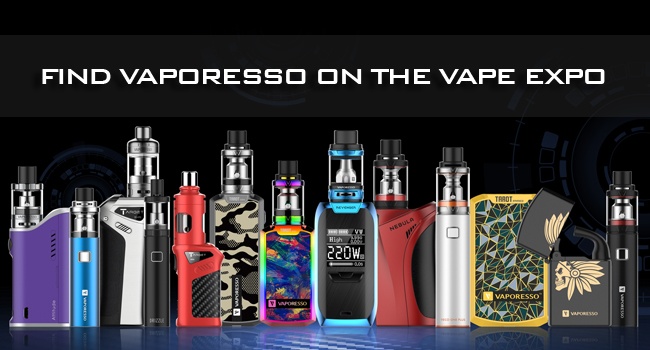 Meeting schedule No.1
VapItaly 2017, May 20-22, Veronafiere, Verona, Italy, booth NO.: C12
Meeting schedule No.2
VAPER EXPO UK 2017, May 26-28, NEC, Birmingham, UK, booth NO.: E40
Meeting schedule No.3
VAPER EXPO MOSCOW 2017, June 16-18, ECC, Moscow, Russia, booth NO.: B1.1
VCCT17, June 24-25 Florida State Fairgrounds (Entertainment Hall) USA, booth No., 104
CVE Toronto 2017 July 21-23 International Centre (Hall 5) Toronto Canada, booth No., 453, 352

VAPECON August 26 Heartfelt Arena, Pretoria, South Africa, booth No., S9

INTER TABAC Dortmund 2017 September 22-24 Mess westfalenhallen, Dortmund, Germany, booth No., 3A A14
VAPEXPO Paris 2017 Sep 24-25 Grande Halle de la Villette, Paris, France booth No., B3F

Join us to be part of a totally new and exciting vaping journey.
Vaporesso Vape On!
Post by Eve Wang , 9 May 2017
Interested in anything in the vaping fields, from vape devices, news and events, to vape shops. Trying to build a bridge between Vaporesso and our dear users. What is Vaporesso working on? Are we releasing new products, holding an activity? Any interesting Behind The Scenario? Follow my articles to find out the latest news about Vaporesso.
Popular Posts
Recent Posts