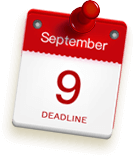 Deadline of PMTA
The current deadline for PMTAs is Sept. 9, 2020. This date has changed multiple times since the initial publication of the deeming regulations.
For companies which submit applications, the product can remain on the market for up to one year or until a decision is made.
PMTA Review Process
This is a long difficult process, it may take 6 months to get acceptance letter, and 2-3 years to be approved.