With all the vape kits, vape mods and pod mods out there, how do you choose the one that's right for you? We've picked out the best vape mods for every type of vaper.
Contents:
How to Choose the Right Vape Mod for You
Knowing which device is right for you depends on your specific preferences. Do you want to create enough big, billowing clouds to make smoke rings? Are you interested in smooth vapor and intense flavor? Do you want something you can carry in your pocket?
Three Quick Tips
Select a vape manufacturer with an excellent reputation for making high-quality vapes. Vaporesso is renowned for the outstanding quality and reliability of its products. Choosing Vaporesso is a sure way to know you're getting an outstanding product.
Think about the places you use your vape kit. A large, heavy vape kit is great for home use, but you might want a smaller device for going out. Many vapers have both.
Tanks and coils add to your vaping enjoyment. Coils with updated technology produce excellent flavor and thick clouds.
Best Vape Mods for All Users
Choose the vape mod that fits your needs from our list.
Best Mod for Huge Clouds: Gen S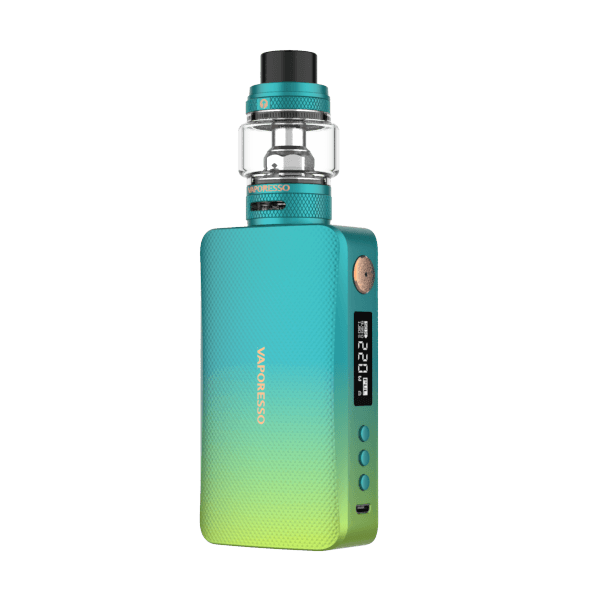 The AXON chipset takes the Gen S to the next level of power and speed. This solid, well-built device uses Vaporesso's patented MESHED coil technology for incredible flavor without burning or dry hits. Pulse mode boosts the installed coil every .02 seconds to create a steady, subtle flow of flavorful smoke.
The Gen S really excels in cloud production. If you're looking for a device that lets you fill the room or do the Dragon, this is the one you want. The Gen S produces dense clouds and steady flavor.
The Gen gives you a fire-resistant polycarbonate case, push-to-fill tech and a battery that charges fully in one hour.
Variable 5 to 220 wattage.
Tank capacity of 8 ml/2 ml.
GT4 meshed coil.
.91 inch OLED screen.
Available in 12 stylish choices.
Best Beginner Mod for First-Time Vapers: GTX One
Get total vaping satisfaction with a vape kit that's easy to use. The GTX One has airflow control that you can adjust for perfect mouth-to-lung (MTL) or restricted direct-to-lung (DTL) vaping. Vaporesso's patented GTX Tank 18 gives you smooth airflow.
The GTX One is a striking device that will look great on your desk or in your pocket. It's small enough to take anywhere. The ergonomic design and anti-skid surface add to its portability.
The GTX coils pull every ounce of flavor out of your e-liquid. You get flavor, cloud production and a sleek design in one great package.
Variable 5 to 40 wattage.
Tank capacity of 3 ml/2 ml.
GTX meshed coil.
.69 inch OLED screen.
Available in six gorgeous colors.
Best Pod Mod: Target PM80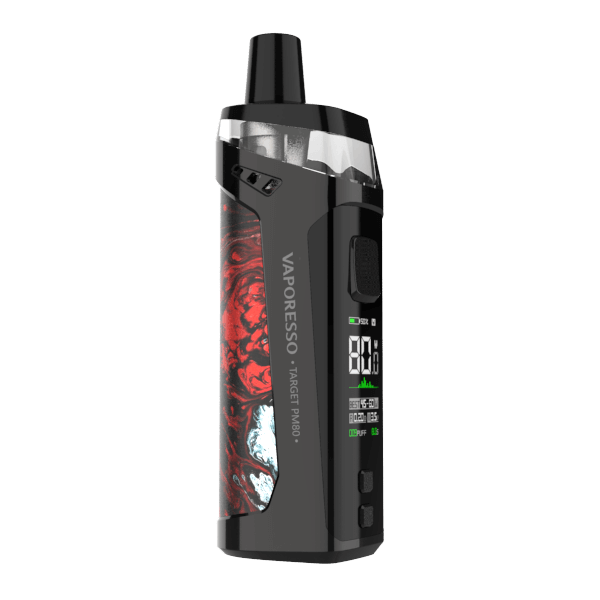 Discover why the compact, solidly built Target PM80 gets rave reviews from independent reviewers. Our version of a pod mod stands far above the competition. While pod mods are often too small to have real power, the Target PM80 proves that small can be strong. The GTX coils distill every drop of flavor from your e-liquid to create amazing flavor and silky clouds.
If you're used to regular pod mods, the Target PM80 is an excellent way to transition to larger kits. Step up your game with this easy-to-use, portable device. If you're new to vaping, the Target PM80 is an excellent choice.
Variable 5 to 80 wattage.
Tank capacity of 4 ml/2 ml.
GTX meshed coil.
.96 inch liquid crystal TFT screen.
Available in 10 stunning designs.
Best Mod With a Built-in Battery: Gen Nano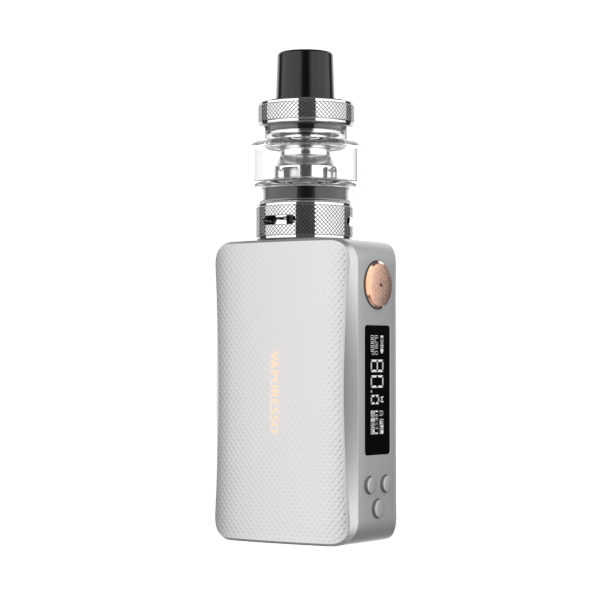 Most advanced vape devices have separate batteries. With the Gen Nano, you get our incredible Axon chip, patented GTX coils and a built-in battery that holds a charge for hours.
This device packs a lot of special features into its small size. The Pulse mode fires the device every .02 seconds to produce a steady flow of vapor that's full of flavor.
Smart TC gives you temperature control for perfect vaping every time. With its ergonomic design and stunning finish, you'll be happy to carry it everywhere.
Variable 5 to 80 wattage.
Tank capacity of 3..5 ml/2 ml.
GTX meshed coil.
.91 OLED screen.
Available in six beautiful colors.
Best Single-Battery Mod: Swag 2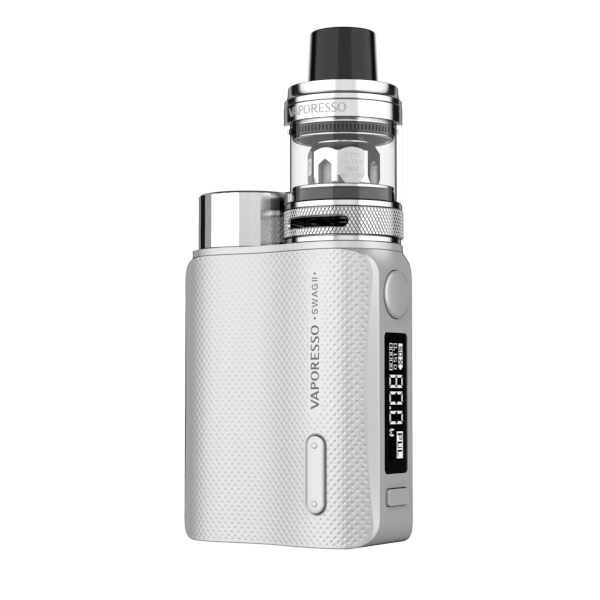 Get everything you want in a light, durable mod kit that uses a single battery. The compact design includes an upgraded GT4 MESHED coil and an AXON chip.
The Swag 2 is proof that great things come in small packages. The built-in Pulse mode delivers five times the power of a similarly sized mod. Enjoy full, thick clouds and intense flavor every time you inhale.
The Swag 2 gives you the flavor that made Vaporesso famous. The ergonomic design, bright colors and rubber coating make it fun to carry everywhere.
Variable 5 to 80 wattage.
Tank capacity of 3.5 ml./2 ml
GT4 meshed coil.
.91 OLED screen.
Available in 13 stunning colors.
Choose the Vape Mod That's Right for You
Any of these mods is an excellent choice. Vaporesso's updated technology and sleek design mean you'll have a vape mod that delivers flavor, performance and total satisfaction every time.