Smokers Use E-Cigarettes To Help Them Quit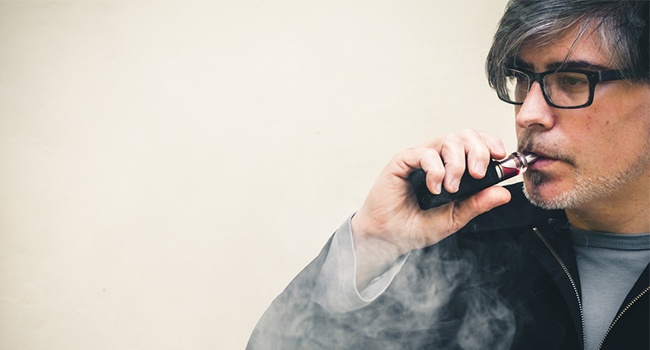 There is currently a lot of debate surrounding e-cigarettes and the new Federal Drug Administration regulations that have been expanded to bring e-cigarettes into the fold of the existing tobacco regulations.
The landmark move sees the F.D.A imposing its restrictive product approval process on the vape industry with most fearing that the exorbitant costs and onerous application process will be the death of small vape producers while paving the way for big tobacco companies to step in and fill the void left behind.The push towards regulation has been driven by the argument that vapes have been design to target children and that minors need to be protected.
The vape industry has however long supported regulation that protected minors with all but three U.S states passing laws that restricted the selling of e-cigarettes to minors.The ramifications of the regulations could be life threatening for some vape users. The cost of the F.D.A application process is expected to be in the millions of U.S. dollars which will lead to higher product costs and ultimately end up burdening consumers. The main concern is that the higher product costs will exclude a large portion of vape smokers who depend on the product to help them quit traditional cigarette smoking and live healthier lives. The debate around whether consumers really use vape products to quit has been a contentious one. Below are the facts:


58% of cigarette smokers say they would like to give up smoking.
In a 2015 study of U.S smokers who were asked whether they would like to quit or not, it was found that 58 percent of the surveyed smokers said they would like to give up cigarette smoking.

55.3% of cigarette smokers have tried to quit and used e-cigarettes.
The 2014 study conducted by the CDC, found that cigarettes smokers in the U.S that tried to quit in the previous 12 months were more likely to use a vape than those who had never tried to quit.

12.6% of adults have tried e-cigarettes.
In a study conducted by the CDC in 2014, they found that in the U.S. 12.6 percent of people had tried vaping at least once. The study also found that men were more likely to try vaping, with 14.2 percent having tried it, and that young adults between 18-24 years were the most likely to try vaping.
3.7% of adults currently use e-cigarettes.
In the CDC study conducted in 2014, it was found that 3.7% of U.S. adults currently use e-cigs on an on-going basis. The study also found that useage between men and women is pretty even, 4.1 percent and 3.4 percent respectively.
79% of U.S smokers would continue to buy vape products.
A survey conducted in June 2011, U.S smokers were polled about how frequently they purchased vape product. 79 percent of the respondents indicated that they would continue to buy vape products while 21 percent said that they would not continue.
Currently around 40 million U.S. citizens smoke cigarettes, according to the CDC, while 16 million Americans live with smoking related disease. The impact of cigarette smoking is tangible with it being the main cause of preventable deaths in the United States. "Preventable" is an import word in that statement. In the U.S., nearly 60% of smokers want to quit with 1 in 5 cigarette smokers using e-cigs to help them do so. That means nearly 9 million people who depend on vape products to help stay away from traditional cigarette smoking.
As the day draws nearer for the F.D.A regulation to take effect, and both sides continue to hand out blows, it becomes clear that the main casuality will be the U.S vape users who depend on e-cigarettes to help them kick a life threatening addiction.
Popular Posts
Recent Posts