Most vapers tend to get rather passionate about the act of vaping. It's more than just taking a few puffs to relax; it's a hobby that can get more and more intricate the deeper you go and there's a great deal of tinkering involved if that's something you enjoy. One of the things that's often overlooked by beginners and veterans alike is their choice of tank. In order to get a consistent and high quality vaping experience, your choice of vape tank is surprisingly important. Overlooking it can lead to a lot frustration and that despairing feeling that something it 'missing' from the experience when you want to get your vaping kick. You can be using high end vaping mods while doing all the right things and still have a sub-par experience if your vape tank is off.
Choosing the right vape tank for your setup
As we've already discussed, the tank makes a big difference to your setup. It's just as vital as your battery or choice of mod, though it often gets the least amount of attention.If you have a high end tank that performs really well at high wattages, but you don't have a mod that can put out the watts you need, it may seem underwhelming. Likewise, if you have a heavy mod that can go over 100 Watts no problem, but use a tank that can only utilize 30 Watts, then the mod is never reaching its full potential. It's all about finding devices that work well together, which may take a little bit of trial and error initially.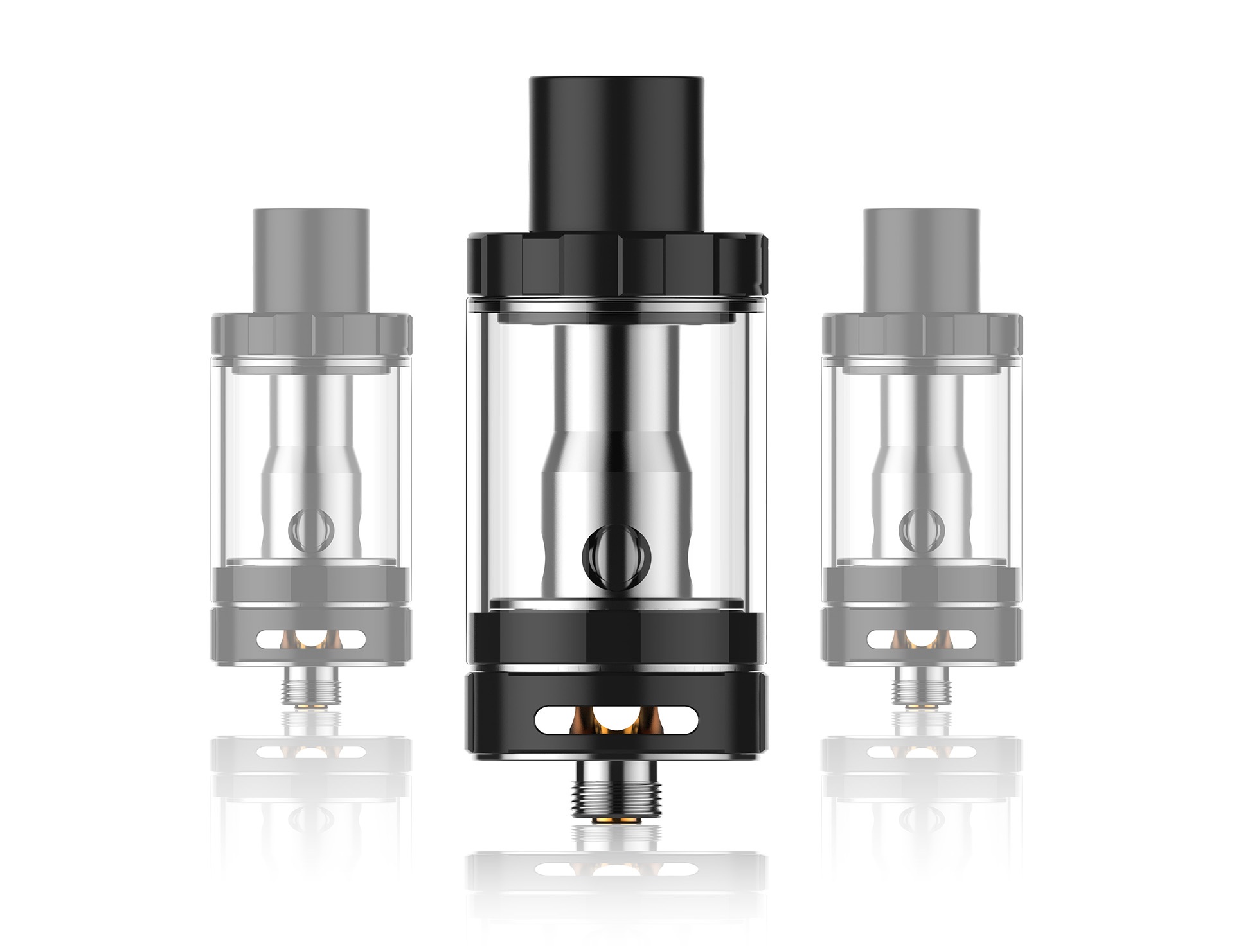 Why use a vape tank over an RDA?
Using an RDA atomizer will allow you drip your own juice onto the wick and control the density which is perfect for those vapers who enjoy tinkering to find that perfect experience. However, using an RDA setup requires quite a bit of prior knowledge and practice to get right, and it's not something you can easily do on the move due to the need to replenish your wick every 10 puffs or so. That's where a good vape tank can really come into its own. A vape tank will allow you to vape anywhere, anytime without any tinkering or hassle. Even seasoned drippers have a few decent tanks on standby that match their setup so they can attach and go, saving the RDA approach for a time they can savour it at home or with friends.
Other things to consider
For a good all round vaping experience there are certain things you'll want to look out for when choosing the right tank. Many quality vape kits come with a tank, but that doesn't mean you can't mix and match providing the setups are nicely compatible. A good tank will be able to regulate juice flow consistently and make a little go a long way. You'll also want to choose a vape tank that doesn't overfill easily and allows easy top fill airflow adjustment so you want tweak your experience.
Eco cost saving
Most of our vape tanks at Vaporesso come with the ECO Universal Coil, so that you only need to replace the wick and coil parts without changing the metal sleeve that encases them, making them extremely cost effective and environmentally friendly.
Go leak free
When choosing a vape tank you should also opt for something that's leak-free if you like to vape on the go. This is something that a lot of cheaper vape tanks fail at, and the last thing you want when you're out walking or with friends is to have an e-juice leak on your hands which can end up costing you a lot in waste.
Remember to clean your vape tank
If you're a regular vaper then you should be cleaning your vape tank every 2 or 3 days ideally. Failing to keep your vape tank clean can result in lots of residue building up which can taint the flavour of your selected juice. Cleaning your vape tank is a simple affair and will guarantee you a better vaping experience. Simply use hot soapy water and leave it to dry, or take the hassle away with a vape cleaner which will do the majority of the leg work.